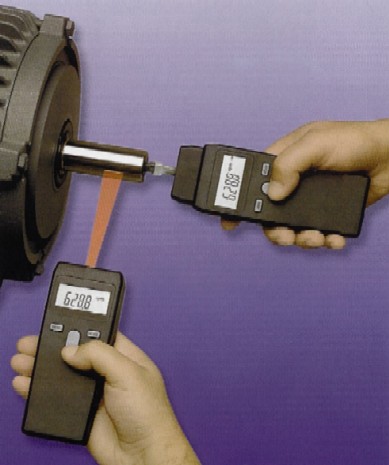 - Contact
Type YS-20:
For the determination of speed or length from wire or yarn and others.

As example on circular knitting and hosiery machines- using a yarn measuring adapter with rubber coated measuring wheel and unique wrapper roller. This technique prevent slip an breakage.

One other adapter of this device can be used for measuring the revolution per minute (RPM).
TECHNICAL DATA:
Measuring
range:

0.10...1999 m/min,
0.02 ... 99999m,
0.30..6500feed/min,
0.01....9999feed,
4.00...7800 inch/min,
1.00... 9999inch

No Contact:

1.00 ... 99999 min-1

Contact
measuring:

1.00 ... 19999 min-1

Measuring
resolution:

+/- 0.2% from display value +/- 1 Digit